Christ Is In Our Midst!
Christ the Savior is an Orthodox Christian Parish within the
Antiochian Orthodox Christian Archdiocese of North America located at
12407 E. 16th Ave. in beautiful Spokane Valley (View Map).
Our weekly services include: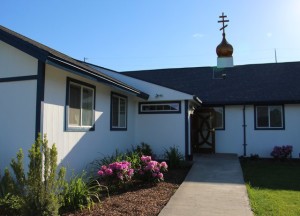 Saturday 9th Hour and Great Vespers –6:00 PM.
Sunday Orthros — 9 AM.
Sunday Divine Liturgy — 10:00 AM.
Wednesday Paraklesis –6:30 PM.
Please check the schedule page for additional services or schedule changes.
You can find us on Facebook.
If you have any questions about Orthodoxy or the Christ the Savior Parish, please contact Father Andrew Welzig at frandrewwelzig@christthesavior.us .